Tri-Basin NRD 2020 Board Tour
Holdrege, NE (August 11, 2020) - Tri-Basin Natural Resources District (TBNRD) Directors and staff toured several projects in the district last week. During the month of August, TBNRD usually holds their regular meeting at a location within the district in conjunction with the Annual Board of Directors Tour. This year's tour was to Cottonwood Ranch wellfield, Victor Lakes Waterfowl Production Area (WPA), Schwarz Family Farm, and the PRD Pasture.
Cottonwood Ranch is on the south side of the Platte River. Jason Farnsworth, Executive Director of the Platte River Recovery Implementation Program (PRRIP), spoke to the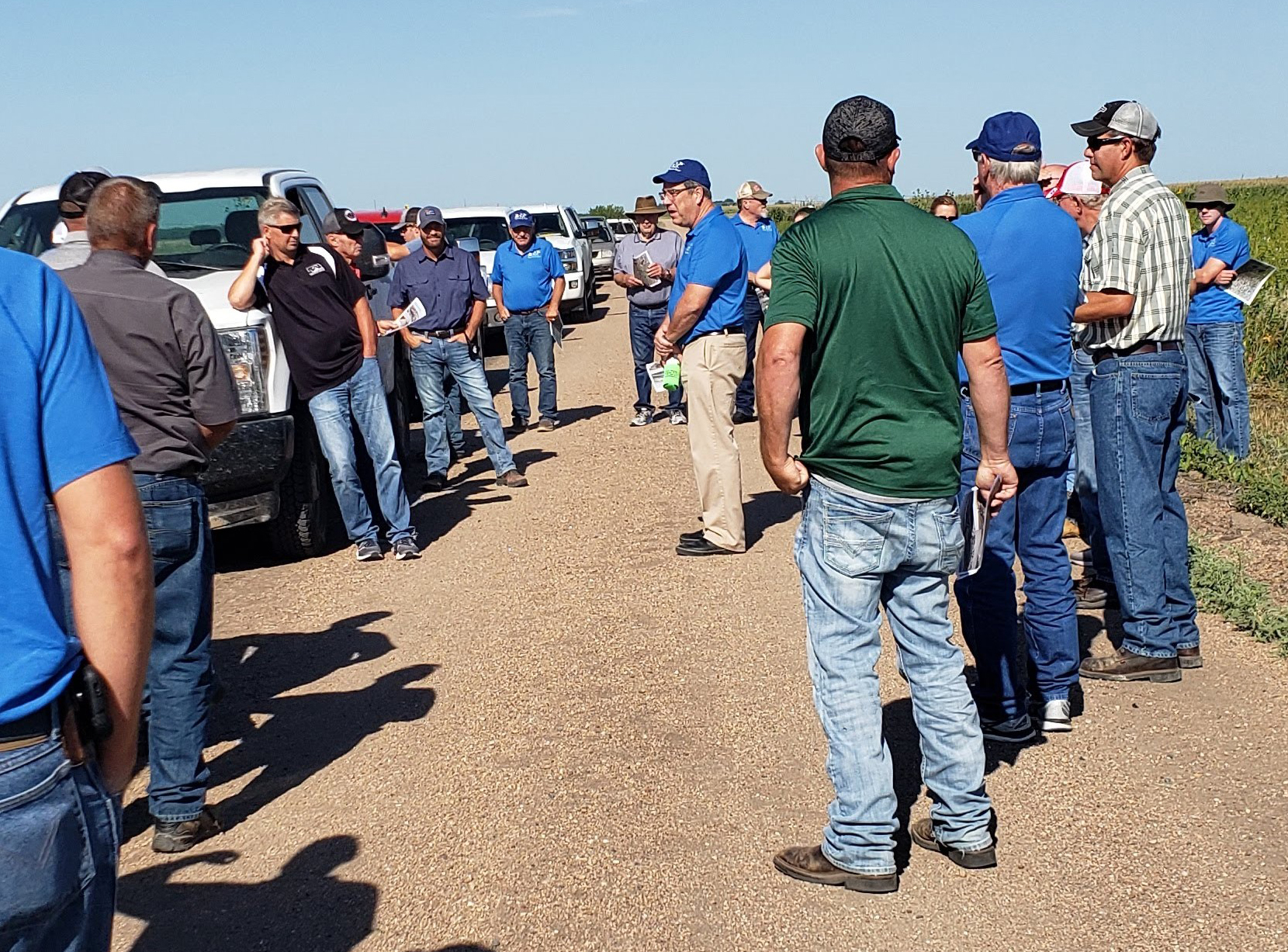 group about the project's status and plans. It is used for recharge on the Platte, and as wildlife habitat. Tri-Basin NRD has been working with PRRIP on constructing a series of wells for pumping water into the Platte. This will allow water to be added when it is needed. They are starting to fill the groundwater recharge ponds and test the berms to be sure that the structures are established and will not erode too quickly.
Victor Lakes WPA is located north of Bertrand. Brad Krohn with U.S. Fish & Wildlife Service helps manage the site and spoke about the property, which is set up to receive water deliveries from CNPPID's E65 canal. Excess flows from the Platte are delivered to the wetland, where they provide groundwater recharge and enhance wildlife habitat. Dusty Way and Van Fastenau with Central Nebraska Public Power and Irrigation District (CNPPID) talked about the role CNPPID has played in the project. John Thorburn and Nolan Little of TBNRD shared how they monitor groundwater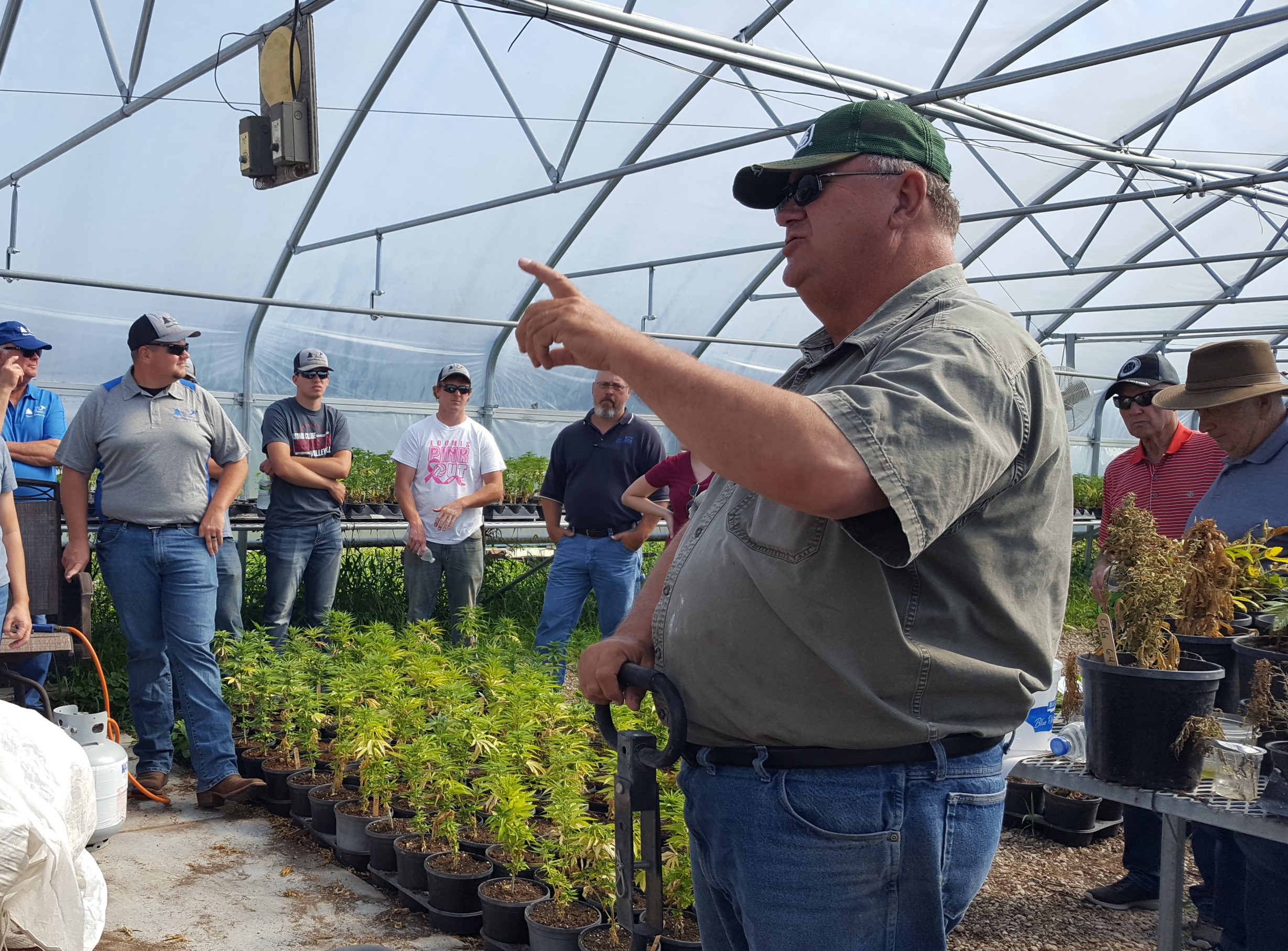 levels in the area with observation wells.
Tom Schwarz with Schwarz Family Farm shared his experiences with his first year of growing industrial hemp as well as the change his family made to growing organic farming and greenhouse vegetables. His farm is located just south of Smithfield where the sixth generation is now working on the family farm. Tom talked about the challenges he has faced with industrial hemp and how there is great potential for the new industry in Nebraska.
At the Platte Republican Diversion (PRD) pasture John Thorburn and Nate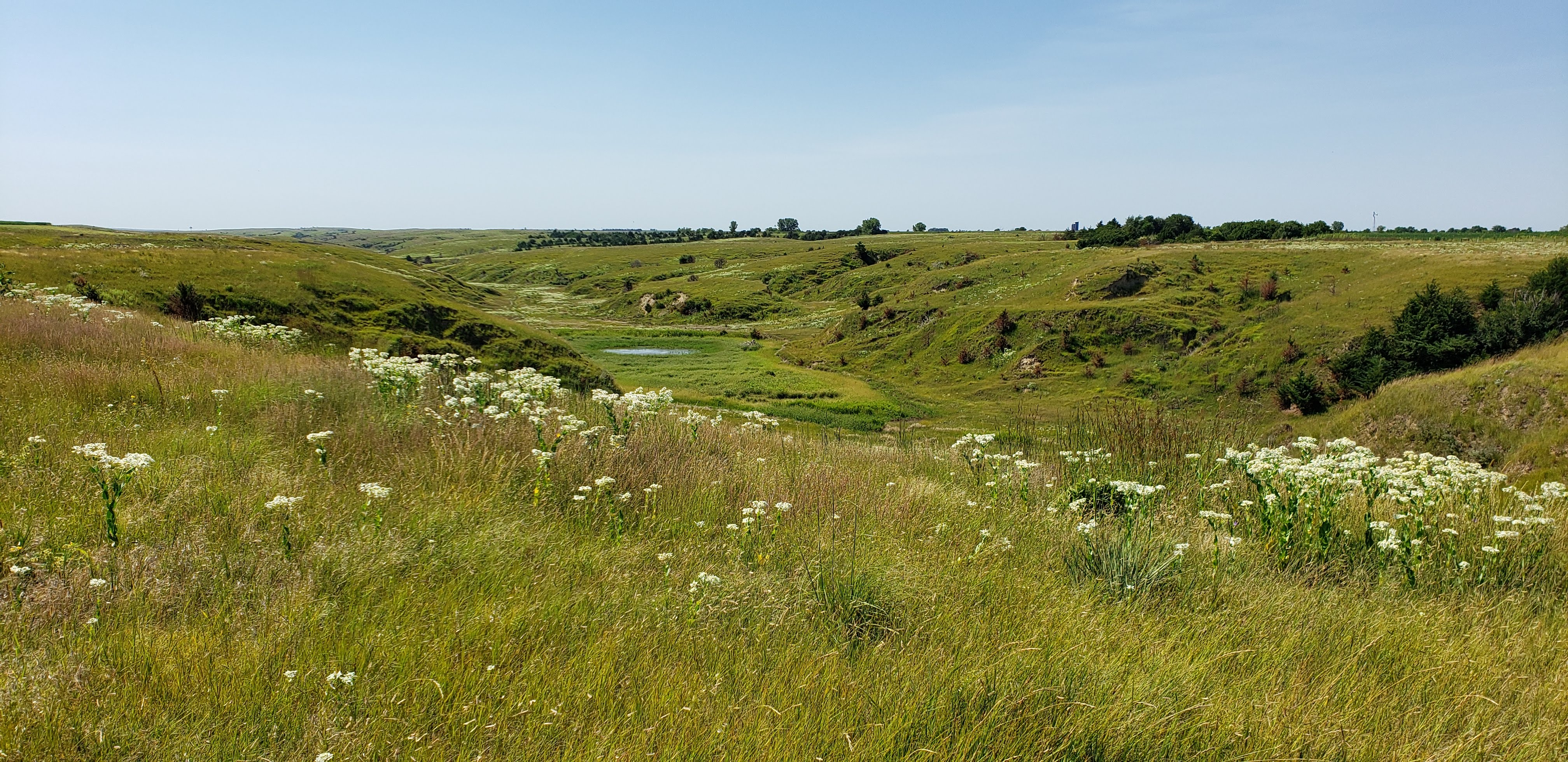 Munter with TBNRD spoke about the prescribed burn in April as well as the plan for the property. The purpose of the burn was to control the encroachment of eastern redcedar and increase the variety of grasses and forbs for grazing. The property is now available for grazing and TBNRD and LRNRD just accepted a bid. This pasture is the future site for a diversion from the Platte River to the Republican River when there are excess flows available from the Platte and water is needed in the Republican. The Department of Natural Resources (DNR) is carefully considering the application for water rights.
The tour concluded with lunch at the Blue Moose in Bertrand and the August Tri-Basin NRD Board Meeting.