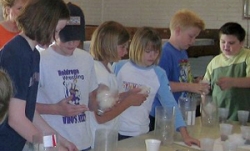 Tri-Basin NRD offers a variety of natural resources education opportunities. Feel free to contact us for more information.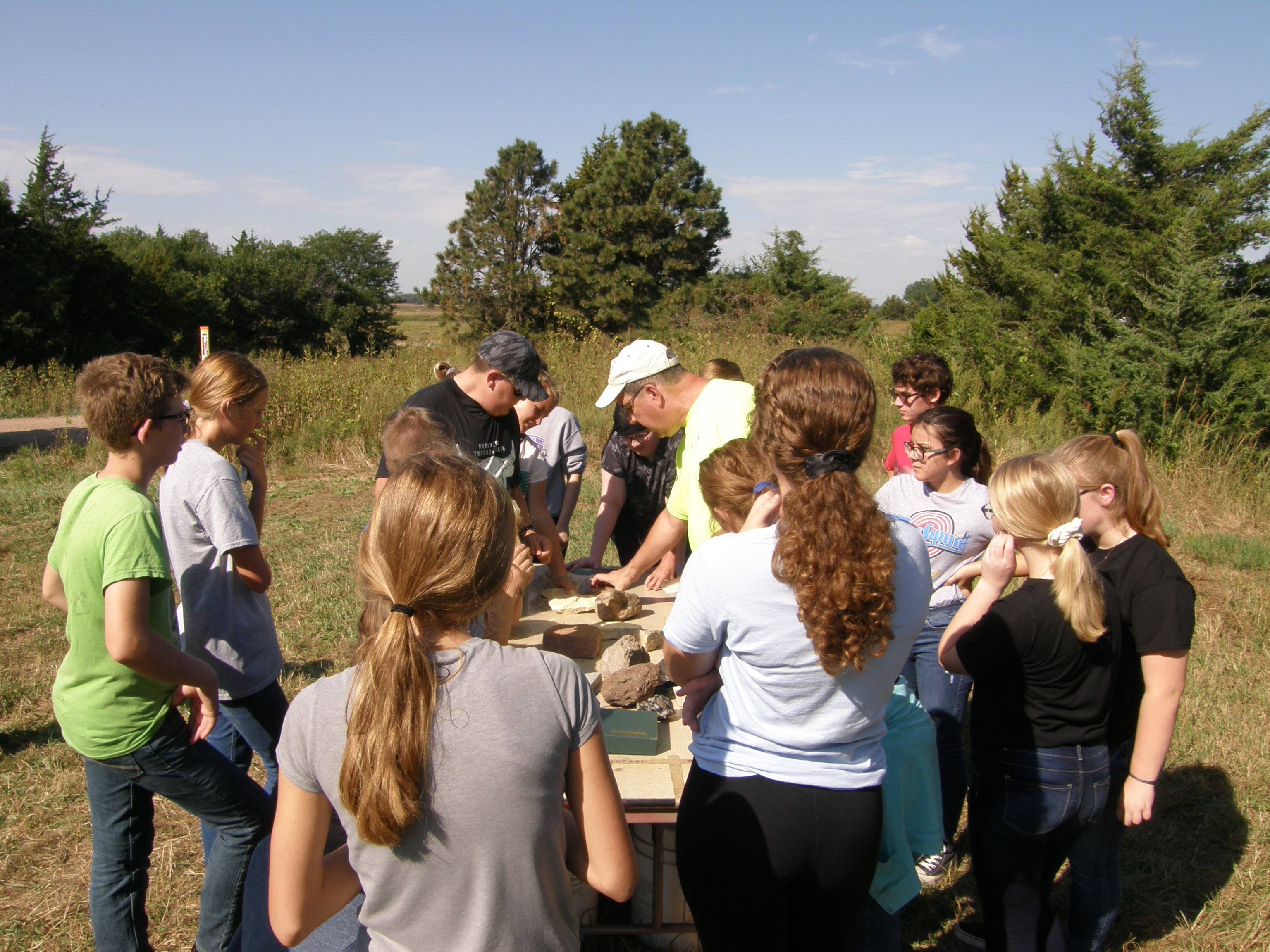 Eighth-grade students in Tri-Basin NRD are invited to Sacramento-Wilcox Wildlife Management Area in September for Rainwater Basin Conservation Day. Each Group attends eight 20 minute sessions presented by agency representatives and private citizens. Students attending the conservation day participate in interdisciplinary activities with topics that include: aquatic life, surveying, water management, water quality, soils, and identifying native plants and trees. Informal, hands-on activities predominate, all sessions taking place outdoors. Students are also provided lunch at the end of the program. This event is coordinated by Tri-Basin NRD and is partially funded by the Rainwater Basin Joint Venture.
Rainwater Basin Conservation Day is scheduled for September 24, 2020.
Tri-Basin NRD staff are available to present programs to school students or youth organizations on a variety of conservation and natural resources topics, including water conservation, trees, soil conservation, and recycling.
For more information about Tri-Basin NRD's classroom programs, contact Sasha Hahn at shahn@tribasinnrd.org or call (877) 995-6688.
Nebraska's NRDs annually host a natural resources camp called Adventure Camp about the Environment (ACE). ACE is open to students who have who have completed 6th, 7th or 8th grade and want to learn more about natural resources at an adventure camp. The areas campers will learn about: aquatics, forestry, range and grassland, wildlife, soils and land. Campers will experience hands-on activities with a variety of speakers and explore possible careers in natural resources. ACE also includes adventurous activities for campers such as a zipline, tanking and tubing, a campfire and many other games! ACE is hosted annually in June at the State 4-H Center near Halsey, Nebraska. Camp is $215.00/camper and includes meals, lodging and activities. Find pictures and fun on our ACE Camp Facebook page at Adventure Camp about the Environment!
2020 ACE Camp: June 7-10, 2020 Cancelled for 2020
Most NRDs offer scholarships for students wanting to attend camp. Contact your local NRD for information on how to apply.
For more information and registration forms, email Sasha at shahn@tribasinnrd.org or call 308-995-6688. You can also contact the Nebraska Association of Resources Districts or Upper Loup NRD.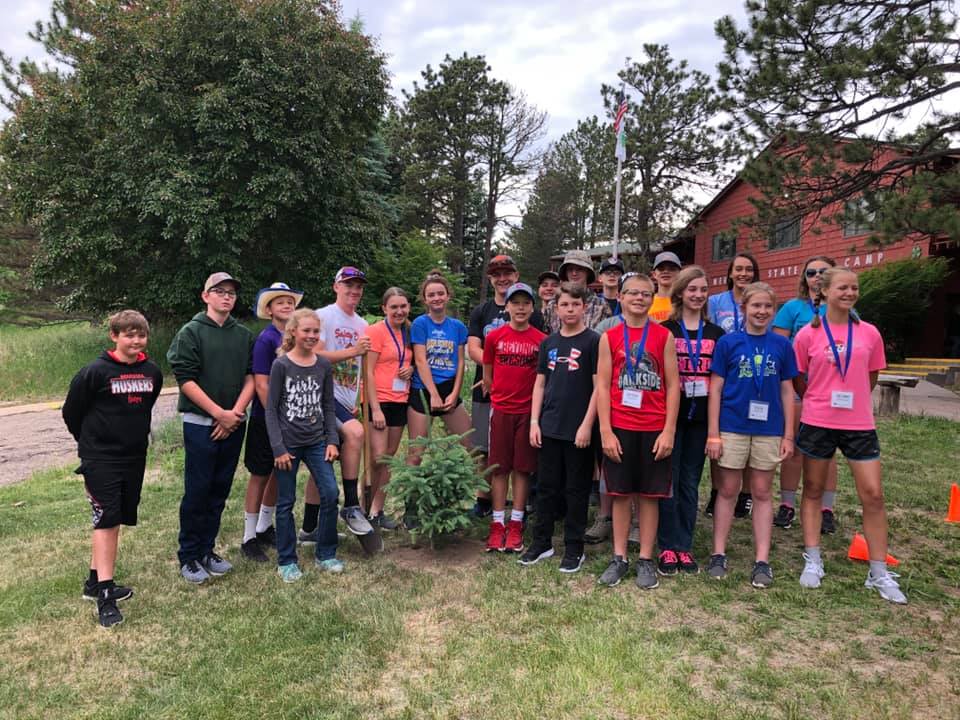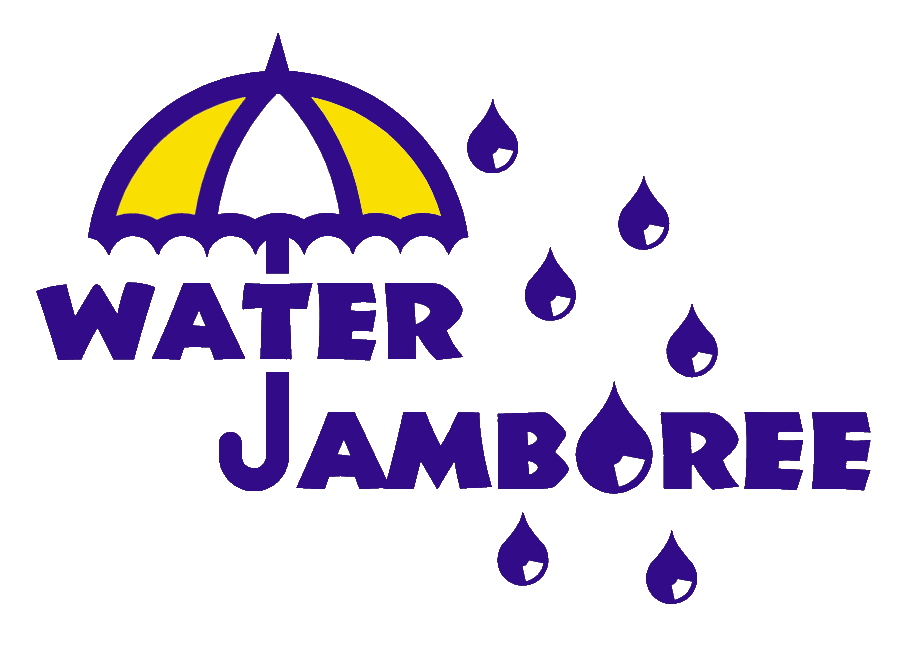 The Water Jamboree is an educational fun day for fifth and sixth grade students from schools located in the Tri-Basin Natural Resources District and Lower Republican Resources District (Phelps, Gosper, Harlan, Franklin, Kearney and Furnas Counties in Nebraska) and north central Kansas (including the cities of Phillipsburg and Kensington). Students attending will be involved in interdisciplinary water activities relating to aquatic life, recreational uses, water quality, non-point source pollution, irrigation, historical aspects of water, plants and water, and how water quality affects wildlife.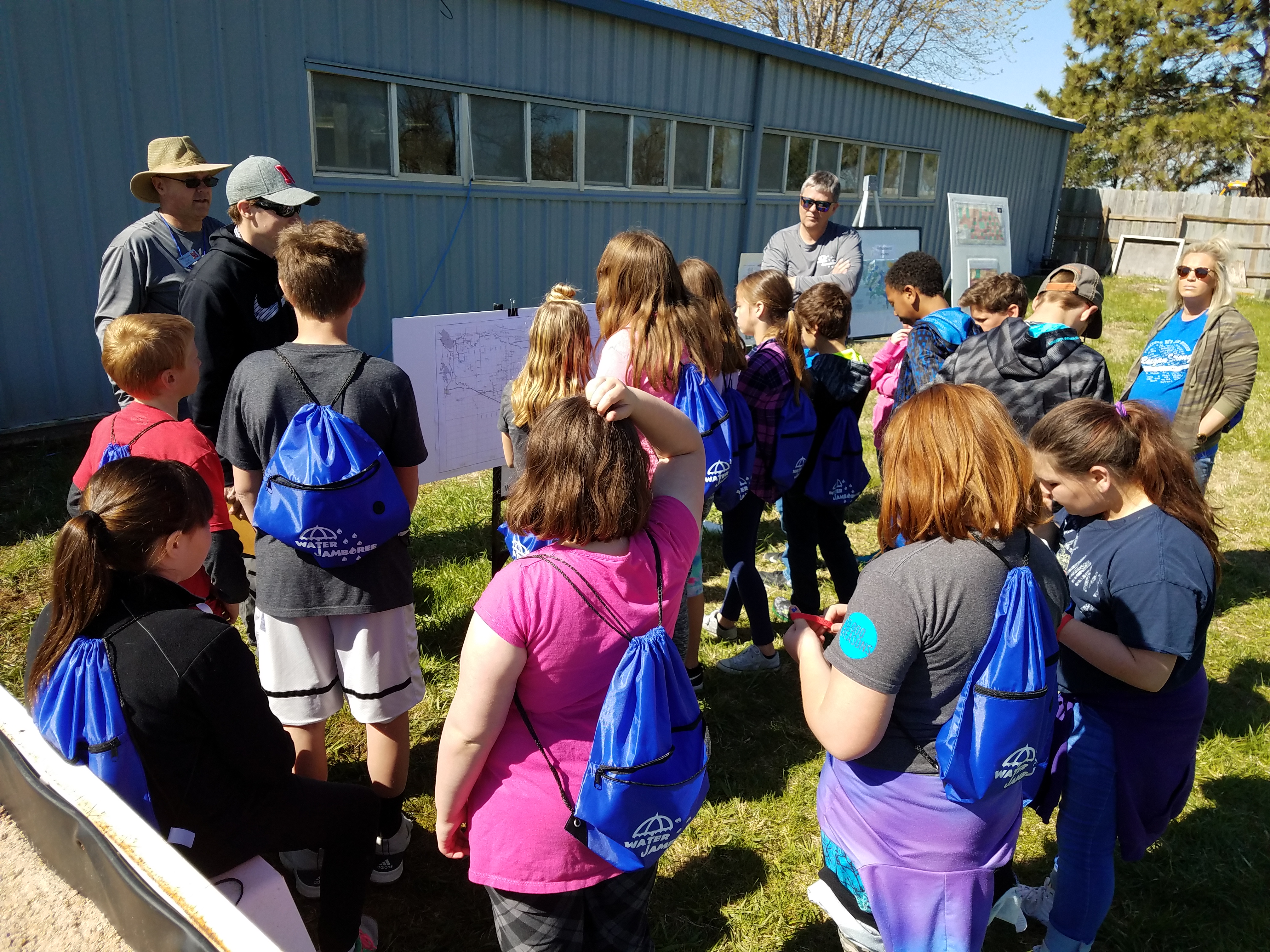 This event is a cooperative effort provided by the Tri-Basin NRD, Lower Republican NRD, Nebraska Extension, Post Rock Extension, the Natural Resources Conservation Service, the Bureau of Reclamation, and the US Army Corps of Engineers. The Water Jamboree will be held on two days (a Tuesday and Wednesday or Wednesday and Thursday) in late April, with schools attending the day of their choice. Activities are held both indoors and outdoors at the South Central 4-H Center and the Harlan County Reservoir.
2021 will be the 28th year for the Water Jamboree. Approximately 600 students and 170 adult volunteers will attend the festival.
Click on each heading for more details.
The Envirothon is a program for 9th-12th grade students to learn more about our natural environment. Students compete in contests that test their knowledge on a wide array of subjects relating to natural resources and the environment. Nebraska will host the 2021 National Envirothon this year.
Land Judging is a high school competition that challenges students to gain a better understanding of soil structure and land evaluation. Land judging enables each participant to learn how to recognize the physical features of the soil, determine land capability for crop production, and evaluate management practices needed for proper stewardship.
Range Judging is a high school competition that challenges students to gain a better understanding of Nebraska rangelands which makes up half of the State's land area. Range judging enables each participant to learn how to recognize range plants, range sites and the need for proper grazing practices.
The Nebraska Association of Resources Districts along with Nebraska's Natural Resources Districts provide K - 12th grade students with an opportunity to share their thoughts about soil, water and related natural resource issues. Initial contests are held at participating NRDs. The winners then go on to the state competition and there is also a national competition.